Relocation
School Information
Bethel Park School District 
Area: Bethel Park
Mascot: Bethel Park Black Hawks
Average Student-Teacher Ratio: 13:1
Number of Schools: 8
Awards and Recognitions: Independence Middle School invited to attend Juvenile Diabetes Research Foundation's 2014 Awards Celebration as one of the top five fundraising school for JDRF.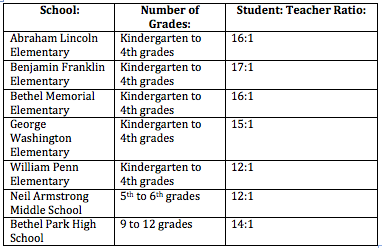 Interested in Relocating to Bethel Park?
Then contact me, Jim Dolanch and allow me and my team of experts to help you buy or sell your Bethel Park home!