Relocation
School Information
Canon-McMillan School District
Area : North Strabane, Cecil Township
Mascot: Canon-McMillan Big Macs
Average Student-Teacher Ratio: 19:1
# of Schools: 10
Awards and Recognitions: Canonsburg Middle School is proud to join the "Schools to Watch" program, where 340 schools are highly ranked, according to an article in the Observer-Reporter newspaper.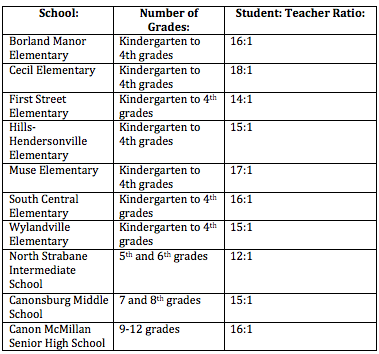 Is Your Family Interested in attending Canon-McMillan School District?
Allow my team and I to assist you! We're a team of experts that are the only team that will treat you like family!