Relocation
School Information
Mount Lebanon School District
Area: Mount Lebanon
Mascot: Mount Lebanon Blue Devils
Average Student-Teacher Ratio: 13:1
# of Schools: 10
Awards and Recognitions: Mount Lebanon Schools receive Governor Awards for Excellence in Academics according to a Pittsburgh Post-Gazette article.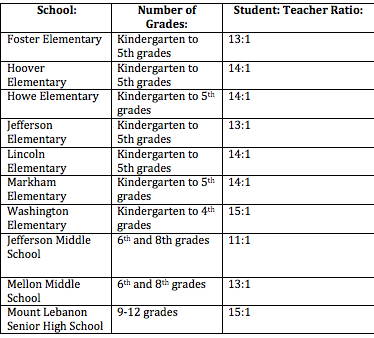 Interested in joining the highly ranked school district of Mount Lebanon?
Let The Jim Dolanch Team assist you! My team of experts will make moving easier for you so you have more time to spend with your family! Contact us today!