Relocation
School Information
Upper Saint Clair School District
Area: Upper St. Clair
Mascot: Upper St. Clair Panthers
Average Student-Teacher Ratio: 14:1
# of Schools: 6
Awards and Recognitions:
USC receives national award for Student Leadership Academy.
Pittsburgh Business Times ranked USC as #1 in "Guide to Western Pennsylvania Schools".
Newsweek ranks USC in top 6% of public high schools nationwide.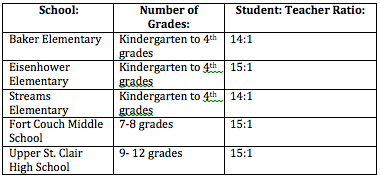 Find out for yourself why USC is getting all of these awards!
Become apart of the USC community by contacting The Jim Dolanch Team today!