Neighborhood Information on Lexington Court in Peters Township, PA
Located in Peters Township, Lexington Court is a well-liked residential community of single-family homes.
These properties tend to sell in the $200,000-$300,000 range and feature 3, 4, and 5 bedrooms.
Many of these properties were also custom designed and built. Unique attention to detail and high-end building features are obvious as soon as one steps in the front door.
Peters Township Real Estate for Sale
Lexington Court homes boast custom casework and trim throughout and come with such desirable amenities and features as:
Central Peters Location
Island Kitchens With Granite
Hardwood flooring
First Floor Laundry
Vaulted ceilings
Great Yards
Recessed lighting
In addition, these homes have an unbeatable location that is just one mile from Route 19 and just 3 miles from I-79. Plus, this Peters Township neighborhood is close to a number of shopping, medical care and restaurant venues as well.
As with other Peters Township residential communities, Lexington Court is served by the Peters Township School District, specifically such fabulous public schools as:
Pleasant Valley Elementary School
McMurray Elementary School
Peters Township Middle School
Peters Township High School
Purchase a Lexington Court Home in Peters Township Now!
If you've liked what you've heard so far about this Peters Township neighborhood, then please contact me, Jim Dolanch, today!
When you do, I'll let you know about available Lexington Court homes for sale as well as answer any questions you may have.
While you're at it, you may want to check out some of the additional home buying resources I offer online, including:
Already living in this Peters Township community and considering selling your home? Contact me as well to determine how much your Lexington Court home is worth!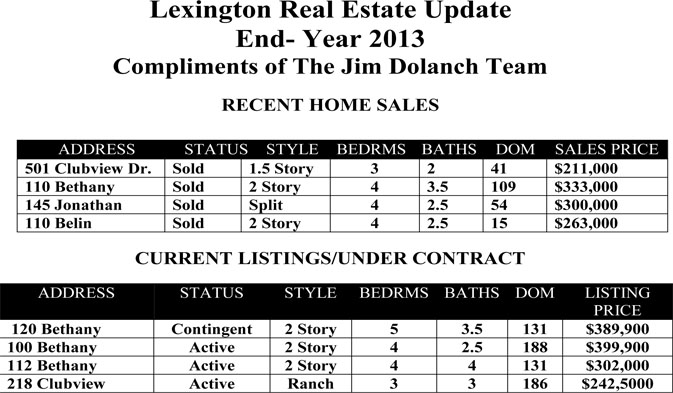 Discover Peters Township
This Washington County, PA community is desirable for three main reasons: It's proximity to Pittsburgh, its large inventory of gorgeous residential properties and its excellent public schools system. Real Estate in this market is always in demand!